Inject creativity, clarity and the highest production standards by choosing @Voytek to produce your next training videos.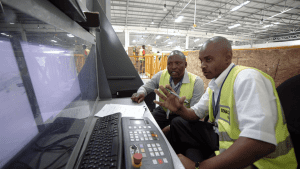 Training videos can enthuse, inspire and build confidence.  In addition, they can help to introduce difficult concepts and challenge audiences. Video can also be used to explain or demonstrate products, or even address the elephant in the room!
Good video assets can provide a structure for your training programme. They ensure your messages are being told the same way every time and that they are not only heard, but remembered.
Moreover, training videos can use all genres to get the message across. Animation and infographics are great for processes and drama, to recreate situations or challenge misconceptions. Whilst documentary footage of real-life situations brings authenticity. Similarly presenters to camera can be engaging. Or why not use a mix of all genres! In short, we find the best training films arrest people's attention, get them thinking and wanting to find out more.