We make campaign videos for some fantastic clients; both directly to brand and also for some of the world's top agencies.
Because of our extensive experience in campaigning and imaginative ideas, we are able to manage the delivery of video and animation content from script to screen. This includes online digital marketing videos, B2B videos, adverts for TV and cinema, or a mix across all channels.  Our award-winning teams use the best equipment so we can make videos that capture attention and drive success.
Campaign videos come in all shapes and sizes. So it could be that you need to promote a product or service, (perhaps a launch or activation) or raise brand awareness? Perhaps you need to get a message out there, to change people's attitudes or get them to take action?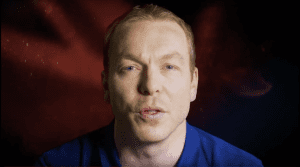 We are leaders in video and animated content creation. Firstly, we immerse ourselves in your business priorities and can either create ideas for you, or we are just as happy delivering your vision. Secondly, changing attitudes through video is more than just creative filmmaking. It also takes an understanding of audiences and where they hang out.
As a result, clients trust in our experience and understanding of video and channels. For example, we've delivered videos that have been aired on TV and others that have enjoyed UK wide cinema release. And we've created content for social, email and targeted B2B campaigns, spanning every channel.
As a result, our creative teams can help deliver the video you need for your next marketing campaign. For example, Google Ads, Facebook or Instagram, including skippable in-stream ads, non-skippable ads, video discovery ads, outstream ads and bumper ads. 
More often it's a mix. So we originate videos and animations in a way that means they can be re-purposed for every channel, even print and display formats. Whatever the platform, or the purpose, we can help.