When it comes to aerial filming, one size definitely doesn't fit all.
Aerial filming is a specialist field and we bring a wealth of experience to ensure we get the right material first time. When designing aerial sequences, we fully understand the opportunities and constraints, and so we can literally take your film to new heights. We're not constrained by equipment, so we are able to use the right kit for each job – from cost-effective drones to full-sized helicopters and everything in between.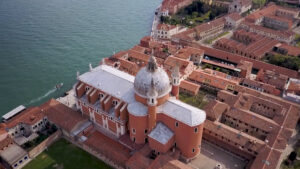 We film from the air for all sorts of projects and each has its own unique challenges.
Air to air, air to ground, air to sea, landscapes or events - we start by understanding the brief and devising the right solution. This could be driven by kit choice, weather, location, access, flight restrictions or budget. We are not constrained by kit and can access everything from chartered helicopters to small drones, and a broad range of cameras, from small scale to cinematic.